5 ways to find out your competitors keywords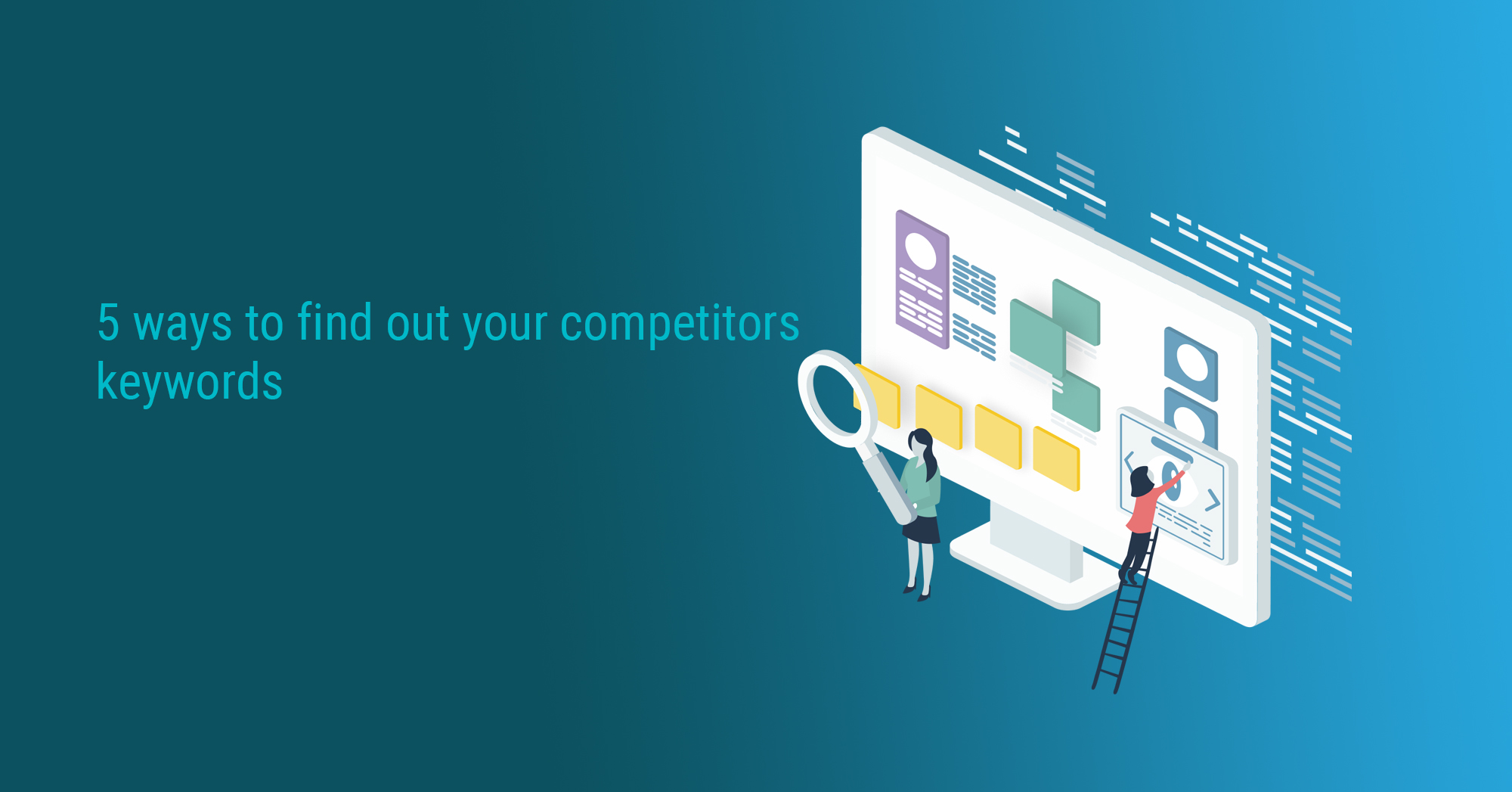 Finding out keywords is not that tough at first.
If you are a plumber in Melbourne, one of the first search terms that come to mind is, of course:
'Plumber Melbourne'.
But what if your competitors have been engaged in SEO for years?
And what if those competitors have already put thousands of dollars into SEO work and are incredibly easy to find?
Even better!
Because you can benefit from that yourself by, for example, finding out their keywords.
That saves your work (and costs!) And you can also immediately focus on creating content and making your own company more comfortable to find.
I will help you on your way with five ways that you can easily find out search terms for your competitors.
But first: What are keywords?
Keyword, search query, search term, or keyword. It all means the same.
A keyword is a word or several words that a visitor enters into Google intending to find the correct information.
That's it.
It is not more than that.
It's not about volume, relevance, or length.
These are things that come into play with a good keyword.
Fun fact: Did you know that 20% of the typed keywords has never been typed before?
Importance of keyword research:
Keyword research is the base that any SEO content strategy needs.
For example, your favorite hobby is the fitness of your own body weight.
But did you know that fitness with your own body weight is also called calisthenics or street workout?
And did you also know that:
An average of 10 times a month in Google is searched for 'Fitness with own body weight'.

An average of 390 times a month in Google is searched for 'Street workout'.

An average of 8100 times a month in Google is searched for 'Calisthenics'.
With the above information, which keyword would you choose?
I would go for the keyword 'Calisthenics' and later the keyword 'Street workout'.
Logical, right?
I want to explain with the example above that the keywords can make or break your texts.
Without a strategy, without a plan, you will never score well.
Therefore, before you start writing, it is important to determine what you want to score on and how you want to do it.
And now I hear you think: How do you find the best keywords?
Tooltip: My favorite keyword finding tool is KWfinder. Really recommended and completely free.
You now have sufficient prior knowledge, so I can show you 5 ways to find out your competitors' search terms.
I'll do this in sequence.
In order of the method, I am the most fan of which I use the most.
We will start with my ultimate favorite: Ahrefs.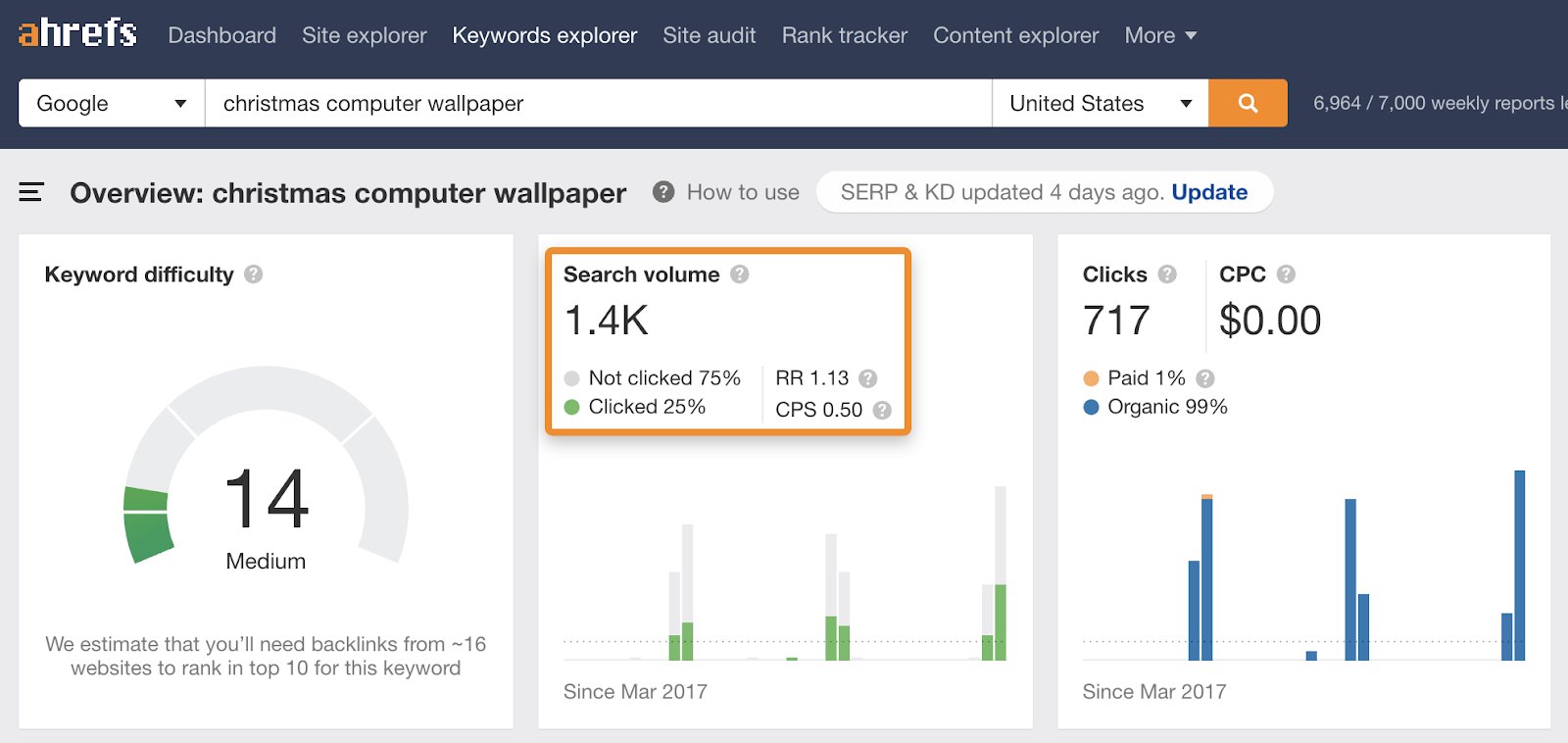 Finding out keywords with Ahrefs
You know that I am a super fan of Ahrefs.
For example, you already read something about it in my tips for a strong link profile, or the article about link building, or perhaps in the ways to find out how high you rank in Google.
Ahrefs is a bosses program and if the budget is adequate, be sure to get it.
When you log in to Ahrefs, you can enter a domain at the top.
Always make sure that the domain you enter matches the live domain.
This is what I mean: if your website does not contain www, do not enter it.
Then click on 'Competitive domain names' on the left in the row.
By simply clicking on the numbers, you can see the search terms of your competitors.
Click in the list 'Search terms unique for purpose' to see the search terms you score on, but not the competitor.
Click in the 'General search terms' row to see the search terms that both you and your competitor score on.
Click on 'Search terms unique to competitor' to see the search terms your competitor scores on, and you don't.
A child can do the laundry.
Finding out keywords with Ahrefs
Within Ahrefs, you can access data in many different ways.
So also the search terms of your competitors.
You can also enter the domain of your competitor in Ahrefs, and when you then click on 'Organic search terms' in the menu on the left, you will immediately see all the search terms of that competitor.
Then we are really talking about ALL search terms.
And if you want to know what that data looks like in Excel, you have to click on the download below.
View On-Page SEO: Meta descriptions, titles, subheadings, etc.
When you are well on your way with SEO, the keyword you have chosen for that page will be in the meta description, meta title, the H1, the H2, the alt text, and the URL.
In other words, in all On-Page SEO elements.
This applies to you, but of course, also to your competitors.
By looking at those elements, you can immediately see which terms they focus on.
The keyword is almost always at the front of the meta title.
So I dare to tell you immediately that the keyword in the snippet below is 'Webdesign Queensland'.
An easy way to find out all these On-Page SEO elements is the Mozbar.
With this Chrome extension, you can find out the On-Page SEO elements of that page with one click of a button.
In recent years I have become less fan of Spyfu.
Spyfu is similar to Ahrefs, only of lesser quality.
The advantage of Spyfu is that you can use the tool once a day for free.
This is not possible with Ahrefs.
When you have entered a domain at Spyfu, I can see what the keywords are under the heading 'SEO Keywords'.
What I do like about Spyfu is that you can select the most important keywords, new keywords, ascenders, descenders, page 1 keywords, etc.
Internal linking can link your keywords
You actually link internally for two reasons:
Helping/forwarding the visitor further.

Make pages easier to find for Google within your website.
And we will now talk about the latter.
Google should see you (in this case) as a human being.
Suppose you give a human the command: find page X within this website.
If that page cannot be found easily and within a few clicks, then neither can Google.
For that reason, internal links are crucial.
You can ensure that the pages that you want to be found better get a boost.
And if you go to my website, you will also see them:
Keyword Density (SEOquake)
Keyword density is no different than how many times a keyword is mentioned in a text.
Do you have a text of 100 words, and does it contain 3 times the keyword?
Then you have a keyword density of 3%.
We will not go into the ideal keyword density, but you can get a lot of information from it.
Because frequently used words…
Must be words someone wants to score on.
Except for words like 'a', 'the', 'it', 'and', etc.
The keyword density can be found with 101 tools.
But since I already told you about Seoquake, think it's a good idea to include the Chrome extension to use again.
You should already have the Chrome extension installed.
If not, do it quickly.
And then go through the following steps:
Go to the competitor's website/page.

Click on the SEOquake icon between your Chrome extensions.

Then click on 'Density'.
Now you will see a whole list of the keywords used on that page, how often they are used, and the density.
Tip: On the right, you can also indicate whether you want to find keywords that are longer than 1 word.
Now you have to get started!
I have now given you all the tools, tips and tricks to find out your competitors' keywords.
Now it is up to you to choose the best keywords and beat your competitors.
Good luck!
Received your newslatter to stay on top of the latest blog