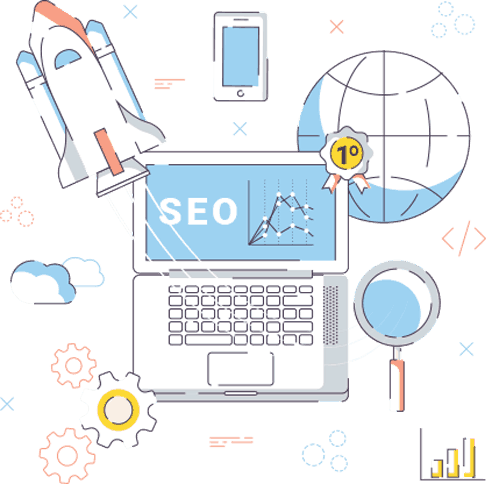 Are You An Agency?
The SEO Reseller
SearchCombat is for White Label Services platform for SEOs & Agencies seeking to outsource their workload. Our team of Experienced & aspiring SEOs are capable of handling bulk SEO campaigns with ease & perfection. With years of SEO experience & having worked for multiple SEO agencies worldwide, we are aware of the challenges in scaling up operations. With our reseller services, we intent to offer a breathing space & an opportunity to SEOs seeking to grow.
CUSTOM OUTREACH FEATURES
Things Which Make This Service Unique
No More Multitasking
No denying the fact that SEOs are born multi-taskers but multitasking takes a beating once you start growing. Inability to prioritize tasks, missing deadlines, diminishing skill sets negatively impact your growth prospects. You start yearning for helping hands to delegate things.
Get in The Driving Seat
In quest of better management of affairs, SEOs are compelled to reach out to unreliable freelancers with no accountability. Soon you find yourself juggling too many balls at the same time, managing projects/clients on the one hand and vendors/freelancers on the other leaving you with little time to focus on business expansion.
Rising Overheads
Paying for customized services to freelancers, software/monthly subscriptions and other business overheads might leave you financially exhausted. Hiring an in-house team doesn't even look pragmatic given the uncertainty in business. Dynamics of the SEO Industry doesn't leave much room for Hiring & Training of the staff. You might feel trapped, down and out…..
Ready to Join us as a Reseller!
Book an Appointment with one of our Managers to get going.
BUT STILL FEEL THAT COMPELLING URGE TO SUCCEED!
Heading
We know the underlying pain of SEOs & Agencies bleeding their revenue out customizing services for different clients leaving them with little profits and more frustration. Don't Worry we've been through this practically and understand the nuances of the business and the industry as a whole. Our White Label Services are so designed to let you earn a hefty markup without any standing overheads. You pay for a fixed service or a campaign and we do the fulfillment.
Increased Potential
With availability of every small SEO technique or offering, you can sell anything required for an SEO optimization campaign. You get to showcase a great repo to your clients.
Attractive Pricing
As a reseller, you enjoy a highly discounted pricing to mark up and sell to your clientele. Our pricing is unmatchable for the quality that we deliver
Scalability
Outsource your fulfillment to us and focus on Business Development. Use your knowledge to maximize your reach and influence potential clients. We are happy to work behind the scenes as your team
White Label Reporting
We provide the White Label Reporting for each campaign in stipulated time, all you need to do is to add branding and forward the reports to your clients.