Professional Website SEO Audit Service | Web Marketing Company
Find out why your SEO campaign isn't working and start getting better results!
What Is An SEO Audit? & How To Perform An SEO Audit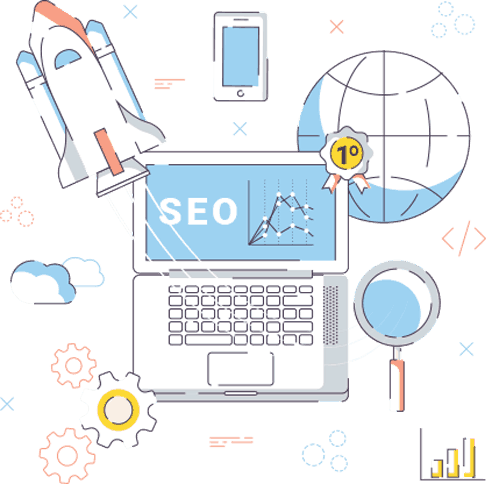 An SEO audit is a process of identifying the factors that may be holding your SEO performance back. It involves analyzing every component of an effective SEO campaign and presenting you with a roadmap for what you need to focus on.
Why should you get one done?

Starting an SEO campaign without an audit is like building a house without a foundation. You need to know what you are working with and who you are up against before you can make any strategic decisions for your website.

When should you get one done?

An SEO audit should always be done at the beginning of any new campaign, but it is a good idea to audit your existing campaigns at least every 3-6 months. You can also request for an audit by SearchCombat if you believe that your campaigns are underperforming.
What To Expect From the Audit?
Things That Set Off Your Website's Success Online
KW Research & Strategy
A detailed analysis of targeted KWs based on Search intent and their likelihood of ranking in SERPs. Prioritize, update/revamp your current content to consolidate existing targeting and attract more traffic.
Competitive Analysis
Marking out competitors for better positioning & targeting depending upon your current standing in the niche. We help you identify opportunities to better your competition with improved Content Strategy & search visibility.
Technical Audit
Often neglected, Technical SEO is critical when you competing for the top rankings. Our team is apt at knocking off any technical glitches that may impact user experience, Site SEO and jeopardize your campaign success.
SILO & Architecture
An optimized Site architecture helps in better crawling & indexing in addition to seamless user experience. Mapping a better silo structure conducive to user engagement and conversion is our USP.
Content Strategy & Marketing
Thorough content planning to keep you ahead of your competition & feed your audience with your niche relevant information to build up an effective funnel. We can also set up Email/Newsletter for your prospects.
Backlinks Strategy
Link Building happens to the most crucial factor for organic rankings. You get a detailed reports on your current backlink profile along with a dependable Offpage Strategy that can help you get instant rankings.
Be on the Top & Get More Traffic to Your Website
The following services explain how we approach SEO for a range of common purposes:
Increased SERP visibility & Maximized Conversions
Improved User Experience & Engagement
Custom Plan for Content Improvement & Link Building
Numerous Check Covering All SEO Areas
Change The Way You Market Your Business!!
Our Packages
Pages

White Label Report

Action Sheet

Consulting Hours
What Client Says About Us
While we find the ultimate gratification in achieving pre-deterined goals for every campaign and every client, yet their accolades are something that encourage us to strive hard to continue doing the great work.
Kasem Bajwa
SearchCombat has been a great resource for our SEO campaigns. Their trained team capable of doing great work & produce results for our local clients.

Karl Hirsch
I highly rate SearchCombat for doing what they claim they are going to do...with excellence. Their communication & knowledge is great! They are professional and highly responsive. Highly recommend. Highly trust.
Jordan Vellutini
I can't think of a bigger "no-brainer" local optimization service to utilize than SearchCombat. Just do it! There's no possible way you can lose. In fact, you're losing out by not using this fantastic service!