With over 200+ ranking factors in most search algorithms, every step of the SEO process is crucial. Make sure you've taken care of everything with our SEO checklist.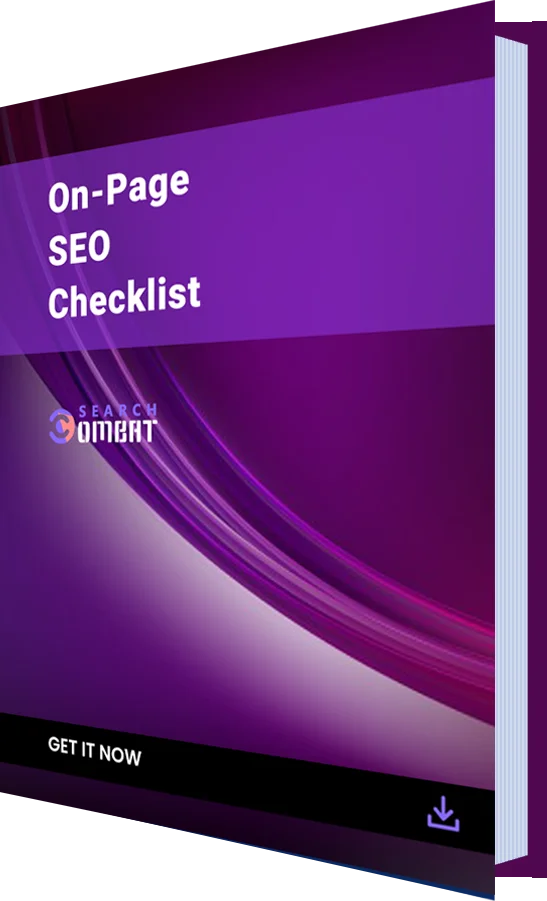 Search engine algorithms are complex—far more complex than they used to be. The on-page factors that determine how well a specific page or portion of your website ranks for a keyword or search phrase are numerous, and without a checklist, it's next to impossible to know if you've hit them all. That's why we created this free on-page SEO checklist: to help you review your on-page SEO for accuracy and completeness.

We recommend using this SEO best practices checklist to review important elements of each page of your website for accuracy. The checklist will have you perform an audit of the following areas:
... and much, much more. This is the most thorough on-page SEO checklist that is available, and is based on more than ten years of experience optimizing client websites for success online.
Why is On-Page SEO So Important?
As you may already know, there are two types of SEO: on-page and off-page. On-page SEO refers to any factors within your own control, on your own website, that influence your ranking and appearance in search, while off-page refers to factors outside of your website that may not necessarily be within your control. Off-page SEO typically refers to links.

While links are certainly extremely an important part of Google's algorithm, it's crucial to do everything you can to get your website audited and fully optimized for search. Even with dozens of high-quality, relevant links pointing at your site, if you have a high bounce rate, a slow-loading site, a missing sitemap, and missing keywords, you simply won't rank as well as you want to. Your own site's SEO is an important factor in influencing your presence in search engine results.

You can easily optimize your site to rank better—so why not take control of it? With this on-page SEO template, you can.
Do You Have SEO Questions?
Search engine optimization can be a confusing topic, especially for beginners. And with Google frequently updating its algorithm, it can be tough to keep up with SEO and run a business. So if you need help optimizing your site and improving your ranking, we're here for you.

If you need help deciphering any of the SEO information in this guide, have questions, or want some SEO advice, feel free to get in touch with us! You're more than welcome to call us at +61 433 322 289 or send an email to info@searchcombat.com Our expert web strategists will get back to you as soon as possible to offer advice or answer your questions about SEO and optimizing your website for search. We can't wait to hear from you!
Do You Have SEO Questions?
Join 8,223 other savvy marketers and download your free guide now.